Becoming the Greatest Generation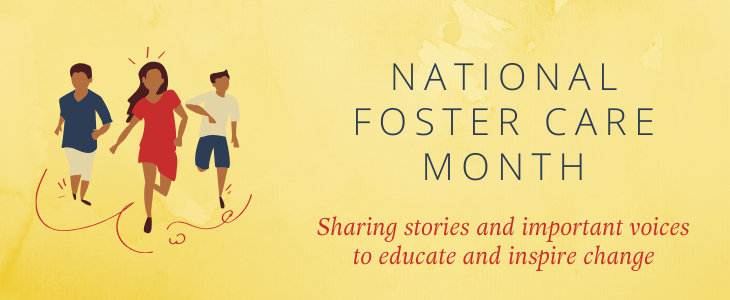 Scott Hamilton, Babe Ruth, Mike Tyson, Aaron Judge. All of these athletes have something in common, but it is not what you might think. Marilyn Monroe, Steve Jobs, Kristen Chenoworth, Faith Hill, Eddie Murphy, Anita Baker, and James Brown; they each exemplify celebrity and success and most would call them a pioneer in their field. Yet many would be surprised to know that each of these men and women were foster children.1 Which lends the question, Why does one person in a particular set of circumstances thrive, while others in similar circumstances fail?
Recently, I embarked on the pursuit of my Masters Degree in Psychology in Youth and Adolescent Development. In the very first class, I was assigned an article entitled, Resilience Among Military Youth, which discussed sources of strength identified in the children of members of the military.2 As the co-founder of Miriam's Heart, a New Jersey based non-profit that radically supports adopted and foster children and families, I had begun my studies to intervene and advocate for the troubling trends I was seeing in the field. The propensity for generations of families to loop in and out of the foster care system, cycles of abuse, poverty, racism and addiction swirling around the lives of children and a felt frustration for the lack of impact all of the planning, funding and programs our State was providing. This article struck a chord with me, as I was immediately able to draw parallels between military youth and foster youth. And these parallels set me on a course that would change my life, stir my passion to make a difference in the lives of the families we serve, and shape programming aimed at developing resilience in the lives of adopted and foster children and families.
Children who have come into foster care are at significant risk for negative outcomes and lifelong effects. These effects were captured in a longitudinal study conducted by the Center for Disease Control (CDC) on Adverse Childhood Experiences (ACEs). The CDC describes ACEs as being traumatic events occurring in childhood. They can include violence, abuse, and neglect, all of which have an undeniable impact on the outcomes in children. Research demonstrates that the presence of ACEs, such as stress or observing violence, can lead to lifelong health effects as well as raise the risk of mental illness and substance misuse.3
Like foster youth, military youth live with frequent moves, the fear of or actual loss of a parent, changing schools, moving away from peers, and separation from their parents. Yet, military youth tend to have positive outcomes, despite these significant adversities.2 And so I began to research and point every possible assignment I could to learning more about resilience and the nature of why most children in foster care tend to have negative outcomes, while military youth thrive?
According to the U.S. Department of Health and Human Services, Administration for Children and Families), there are promising developments in the statistics on foster care. Adoptions of children from foster care are on the rise, fewer children are currently in foster care and fewer children are coming into foster care.4 Yet the risks to children who have been in or are entering foster care remain high. If Adverse Childhood Experiences (ACEs) can accurately predict negative outcomes, how can parents and caregivers develop resilience in order to promote positive outcomes in the lives of at-risk youth? Looking at the lives of some of the most famous and successful people who've also endured ACEs, as well as the shared experiences of military youth, may shed a light on aspects of resilience. Why do so many children and adolescents struggle, yet others succeed?
Is it possible hardships raise the capacity to build resilience? In this way, adversity could be viewed as a building block for the skill of resilience. If this is the case, then parents and caregivers can assist children and position them to succeed. If parents have the tools to help their children heal, they can use this unique time to gather support around them to help build on their strengths. In this way, each hardship or loss becomes an opportunity in the life of foster youth.
Here are five tips for navigating a season of unknowns and building resilience in the lives of foster and adopted youth:
USE TRUST-BASED RELATIONAL INTERVENTION.
Complex developmental trauma occurs when over the course of time children endure traumatic events. Trust-Based Relational Intervention (TBRI) focuses on three areas, connection, empowerment, and correction, to aid parents in healing and connecting with their children. The TBRI method provides parents with tangible tools to help their children process their trauma and losses by strategically meeting unmet needs, responding to behaviors with connection in mind, and approaching correction proactively. Specifically by creating an environment of 'felt safety' parents can help their children heal from complex developmental trauma.5 In addition, parents can use this time as a unique opportunity to stay in close proximity and nest with their children. This type of parenting offers children the nurture they so desperately need and didn't get in their infancy and early childhood.6
BE THE ONE.
According to a recent Harvard study, all it takes is one consistent caring adult to help build resilience even when ACEs exist.7 When all the dust settles, the presence of one person who consistently reinforces a child's value and provides support will make a difference. Understand that this is an investment into the child's future success, and parents may not immediately see the effects of their investment. I've often said, "Being a foster parent feels like a series of failures." Caring for children, then tearfully sending them back into the arms of their biological family will most certainly hurt. Foster parents have a unique opportunity to plant the seed of resilience in the lives of the young people who enter their home.
USE THESE TRIALS TO BUILD RESILIENCE.
Present hardships can be converted into strengths. Consider the first #greatestgeneration. There was no shortage of chaos, economic and social turmoil during this season, and yet, as Tom Brokaw explains, the generation that weathered WWII and the Great Depression and overcame tremendous difficulty emerged stronger because of those experiences.8 Similarly, today children are enduring a season of trials. Young people in foster care are more vulnerable than ever. Most professionals in this field are anticipating a tsunami of needs following COVID-19. Foster parents can help the youth and adolescents in their care to develop an awareness of their strengths and remind them that even in times like this, resilience arises and originates in seasons of hardship and difficulty.
HONOR THE LOSSES.
Acknowledge the losses and the feelings that arise, talk about them, and work through them together. Children and teens who should have walked in a graduation ceremony, missed the prom, and other rights of passage have suddenly lost the normalcy of school, their teachers, and friends. Children have forfeited birthday parties and special gatherings. All of these are losses. Children and teens in foster care have already lost much and may be more sensitive to these losses. Help them to accept that grieving those losses is a process. Empower children to name, talk about, accept, and understand their feelings.
CELEBRATE WINS AND ACCOMPLISHMENTS.
​Be sure to celebrate the wins and creatively mark the accomplishment of a job well done! Have they developed new skills, learned to garden, baked a cake for the first time, or learned to sew? The development of new skills is one key to building resilience.2 More than this, celebrating accomplishments helps children refocus their mindset onto things that are productive allowing them to have tangible proof that they are capable of overcoming difficult situations.
Just like Babe Ruth and Aaron Judge, young people can develop a wheelhouse of skills to gain resilience through their struggles with the capable guidance of parents and caregivers. By applying the wisdom we gain from the observations of resilient groups of children who might otherwise be at risk, foster parents can reinforce protective factors that can lead to a child's ability to overcome. While foster parents may never know the impact of their care on the lives of the young people who enter their homes, they can plant these seeds of success. Taking advantage of the opportunities arising out of hardships and moving children and adolescents through a healing process, parents and caregivers are positioning them to be the next #greatestgeneration.
​Elizabeth Occhipinti is the Co-Founder & President of Miriam's Heart. Elizabeth and her husband Jim first developed Miriam's Heart in 2009. Elizabeth is a TBRI practitioner trained at Texas Christian University, holds a BS in Human Services and is currently pursuing her MS in Child and Adolescent Psychology. As a trained TRBI practitioner, Elizabeth studied and maintains working relationships with the renowned team at the Texas Christian University's Karyn Purvis' Institute of Child Development, where she studied the effects of trauma and loss. Adoptive and licensed foster parents themselves, Jim & Elizabeth have five children who keep their Somerset, New Jersey home appropriately busy and can often be seen dancing and singing in their kitchen as they clear the dinner table.
1Admin. "Famous Former Foster/Adopted Kids." Foster Focus, 30 Apr. 2015, www.fosterfocusmag.com/famous-foster-kids
2Easterbrooks, A. M., Ginsburg, K., & Lerner, R. M. (2013). Resilience among military youth. Future of Children, 23(2), 99–120. Retrieved from https://www-ncbi-nlm-nih-gov.proxy1.ncu.edu/pubmed/25518694
3Adverse Childhood Experiences (ACEs). (2020, April 3). Retrieved from https://www.cdc.gov/violenceprevention/childabuseandneglect/acestudy/index.html
4U.S. Department of Health and Human Services, Administration for Children and Families, Administration on Children, Youth and Families, Children's Bureau, https://www.acf.hhs.gov/cb Preliminary Estimates for FY 2018 as of August 22, 2019 (26), Page 4
5Purvis, K.B., Cross, D.R., Dansereau, D.F., & Parris, S.R. (2013). Trust-Based Relational Intervention (TBRI): A systemic approach to complex developmental trauma. Child & Youth Services, 34, 360–386. http://dx.doi.org/10.1080/0145935X.2013.859906
6Purvis, K.B., McKenzie, L.B., Becker Razuri, E. et al. A Trust-Based Intervention for Complex Developmental Trauma: A Case Study from a Residential Treatment Center. Child Adolesc Soc Work J 31, 355–368 (2014). https://doi.org/10.1007/s10560-014-0328-6
7Resilience. (n.d.). (2020, May 5) Retrieved from https://developingchild.harvard.edu/science/key-concepts/resilience/
8Brokaw, T. (1998). The greatest generation. New York: Random House